Christmas / Holiday Gift Ideas!
Hi everyone! Yes, I'm still alive–it's been a while, but we've had a long year trying to move overseas! It's been a lot of work, and I haven't had time to check back to the site until now. I can't believe how popular the Disney aprons post was!! It has inspired me to find some more cool aprons or Disney-themed posts in the near future, so stay tuned

Did any of you end up buying an apron? If so, send in your pics so I can share them on the site!
Anyways, I was just searching the net for gift ideas for family and friends since the holidays are coming up soon. And of course I always end up finding things that I'd want for myself too

My favorite accessories are things for the kitchen (that's why I made this site in the first place!) I'm sure a lot of you out there feel the same way, so I decided to make a list of some really cool kitchen gift ideas I've been finding. Hopefully it will help some of you with your shopping! Just click on the "continue reading" link below to check it out. Have fun–and btw, if you have suggestions, let me know in the comments, and I'll add it to the list!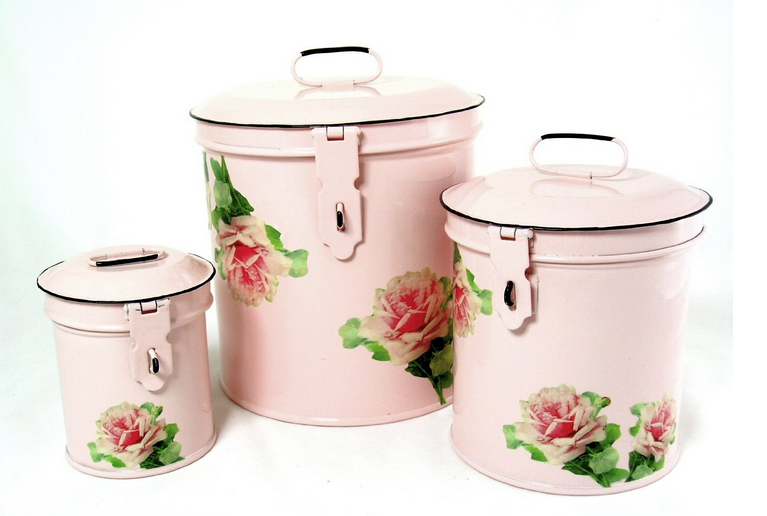 Shabby Chic Vintage Kitchen Storage Containers. You can never have enough storage canisters in your kitchen..and anything shabby chic just wins.
check it out – $31.95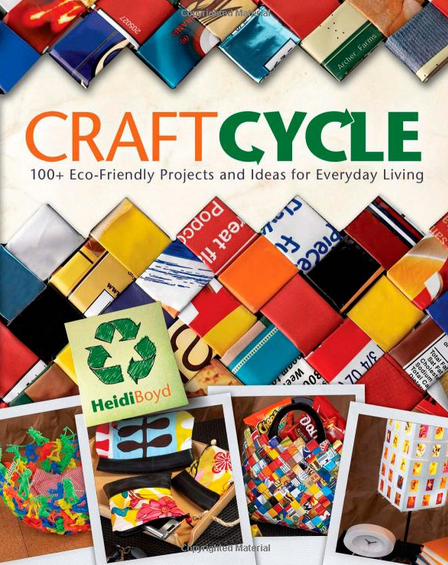 There are tons of awesome books out there to help inspire you to get creative around your house. And crafts are even better when they are eco-friendly like the ones found in this book! It's also available for the Kindle, but I personally love having cute books displayed in the house

check it out – $14.71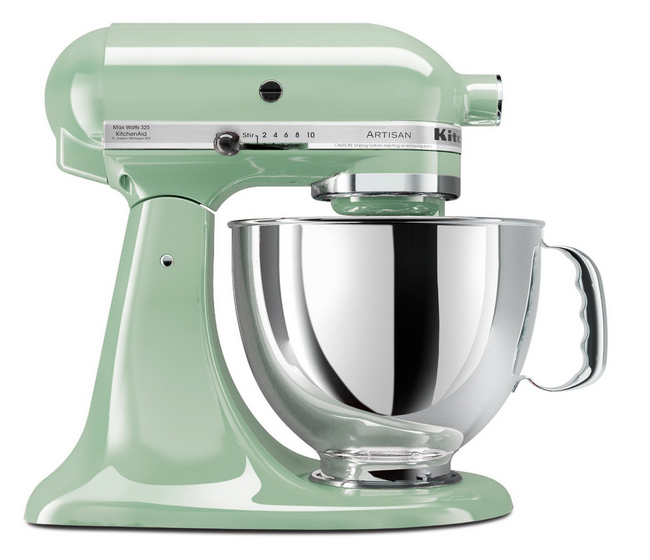 The Kitchenaid Artisan. I'm pretty sure this is on a lot of kitchen lovers' wish list (including mine), so I had to include it here! Sigh..so beautiful!
check it out – $349.95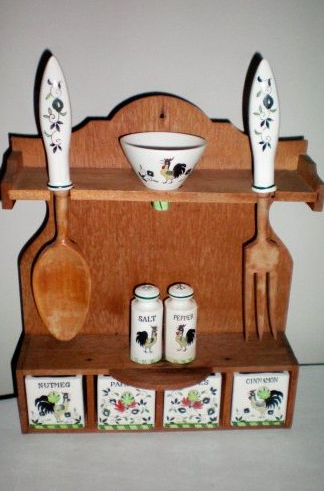 Spice racks!! I love them. There are so many cute ones to choose from. I had the best vintage spice rack ever, but unfortunately I couldn't take it with my on the move

So I'm on the lookout for another one for our new place now! This is a one of a kind in the pic, but there are lots of others to look at on there too.
check it out – $49.95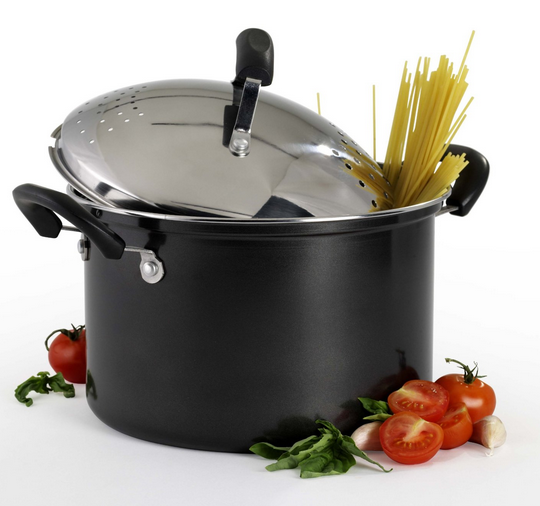 Pots with built-in strainer lids are a must have. Someone will love you forever if they've never had one and you surprise them with one of these babies for the holidays! They just make life so much more enjoyable.
check it out – $24.57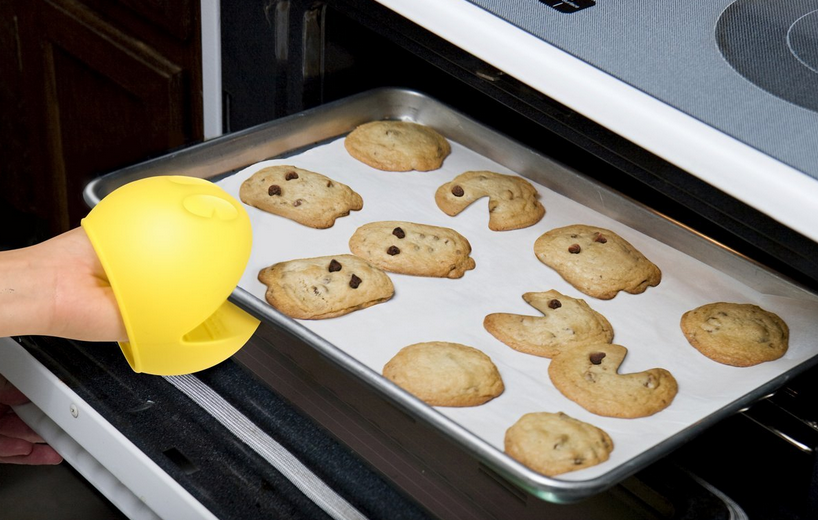 You can never have too many cute oven mits. Here's a really awesome one that would make a super fun gift for anyone.
check it out – $10.50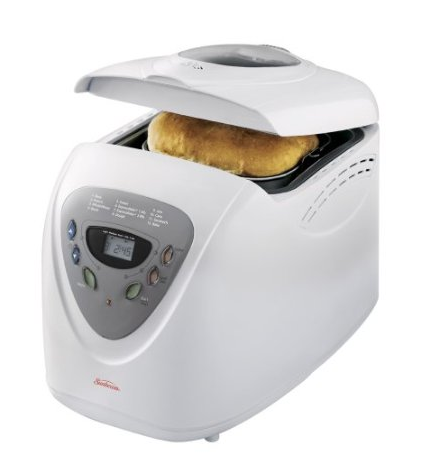 I should really just rename this list "everything I want to get for my new kitchen". What can you say about these…nothing beats the smell of freshly baked bread. And Imagine being able to have that smell in your house, any time you want! Yea…pretty awesome. And you can find bread makers in a lot of different price ranges too, which makes them easier to purchase

check it out – $62.95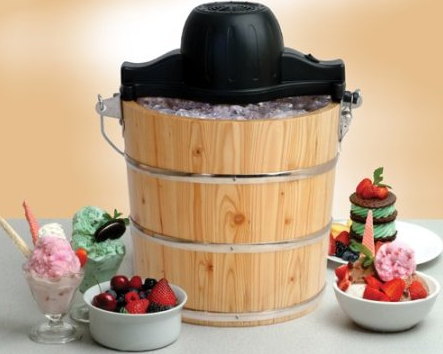 Ice cream makers rock, and this is just again one of those extra, fun things to be able to have in your kitchen. I personally like the wood barrel ones, because that's the kind we had when I was little. And this one can be operated manually or electrically. Pretty sweet!
check it out – $59.99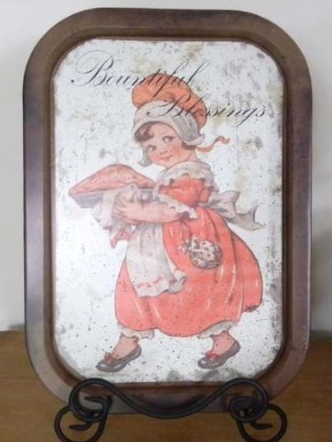 Serving trays are so fun…and they can also be used just as decoration around your kitchen. I have a couple that are displayed on my counters, behind containers and things, and they just add some great color to the room. You can even hang them from the walls or place them on shelves.
check it out – $11.95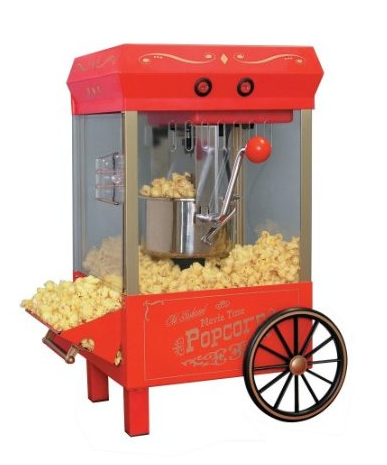 Ok, maybe this wouldn't fit in the kitchen…but it's just so cool. I've always wanted one of these.
check it out – $59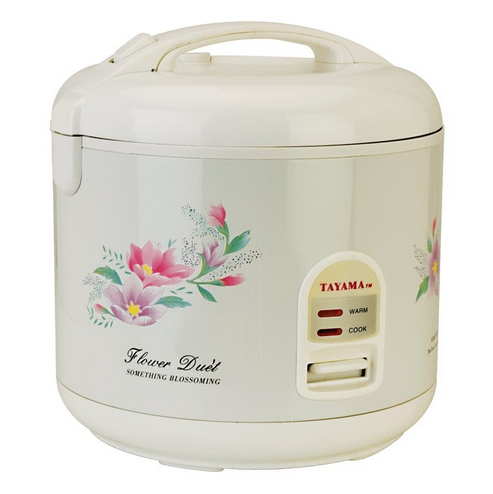 An affordable rice cooker, and its cute too!
check it out – $42.98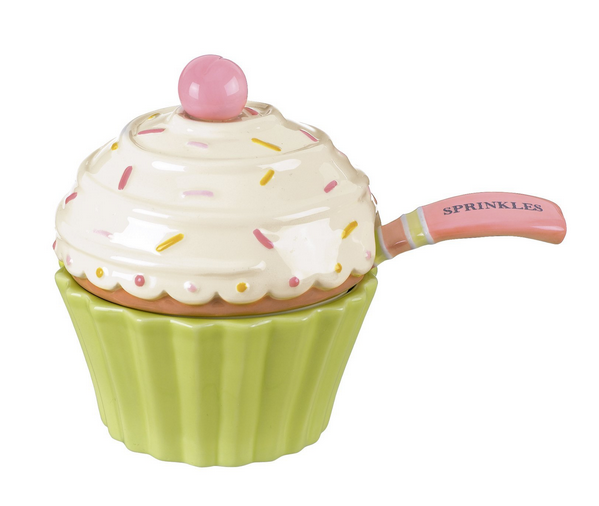 Here's a cool covered bowl that could be used as a sugar bowl, or like the spoon says, a "sprinkles" bowl. Either way, you can never lose with cupcakes.
check it out – $11.85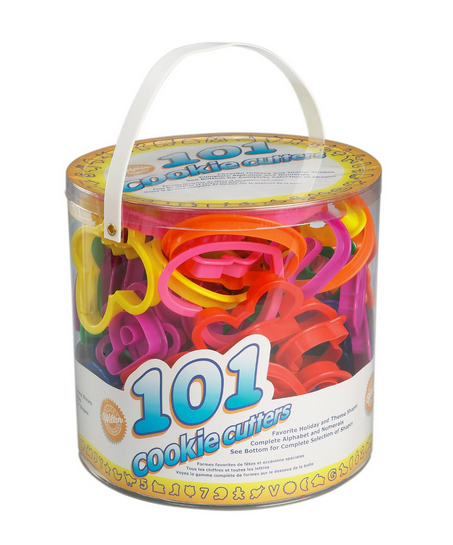 101 cookie cutters in one convenient little bucket! Perfect for anyone who loves to bake.
check it out – $12.98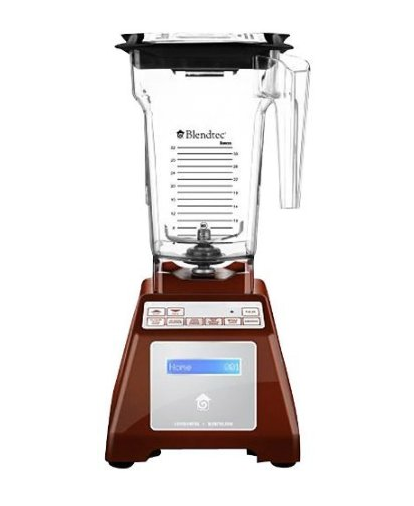 I can't make this list and not include the Blendtec. There is just no comparison to this awesome blender! In a perfect world, everyone would have one.
check it out – $407.98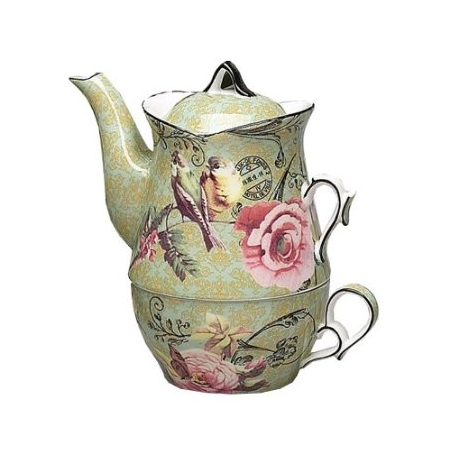 Do you know anyone who collects teapots? You can find some really beautiful ones like this victorian style teapot with birds and flowers, and a teacup too!
check it out – $29.95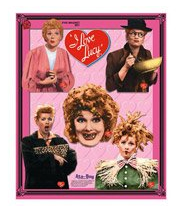 Another thing you can't have too many of in your kitchen–cool magnets! Star Wars, retro, travel-themed, or even this awesome I love Lucy 5 piece magnet set!
check it out – $9.50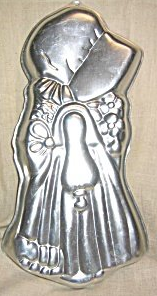 My mom collected Wilton cake pans, and they were hanging all over the kitchen. I love all of the old ones from when I was a kid. I would love to have all of them again, from all of the birthdays I had growing up!
check it out – $9.99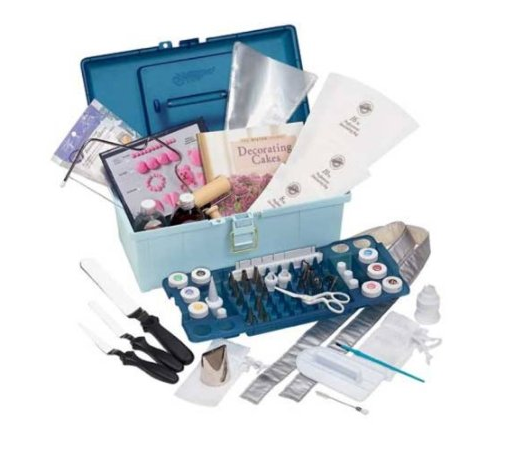 And here's an awesome cake decorating set to go with the retro cake pans! This one is pretty big–101 piece set with a storage caddy too. Decorate cakes, cupcakes, cookies and get all the different colored frostings you want. There's smaller kits as well!
check it out – $103.50
Well, that's it for now I think. But I'll be sure to add more as it gets closer to the holidays! Don't forget, if you have other ideas, please share them with us!